The Whoozems Self-Laminating Label Story.
Whoozems Baby Labels were born from my wife (mama whooz) and myself, getting tired of relabeling our child's bottles everyday for owl daycare. After doing this for months we figured that had to be a different way.
Our labels make it fun and easy to label all of your child care items. The great thing is that you only do it once! Slap on a label on your baby bottles or sippy cups and they are ready to go, even if you place them in the dishwasher.
So pick up a pack today!
If you have any questions, Click Here!
Sincerely,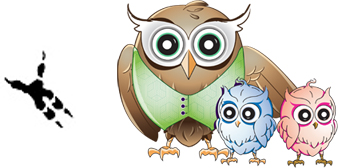 Papa Whooz
P.S . New things are coming to the Whoozems brand childcare labels. Check back to see the new exciting ways you will be able to label your
other child's belongings.